Back from CeBIT 2012
Submitted by root on Thu, 2012-03-22 11:59
in
Image: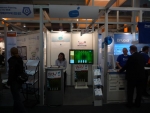 Servit is back from an exciting CeBIT!
Asma and Karim went to Hannover in the beginning of March to represent Servit at CeBIT the worlds biggest IT fair.
Visit our Facebook page for more photos!
It started all on Monday afternoon when our stand was handed over to us and we had time until the evening to prepare it for the next day when CeBIT would open its doors. Of course it took until late at night to get the stand finished and our donkey game working with the local infrastructure.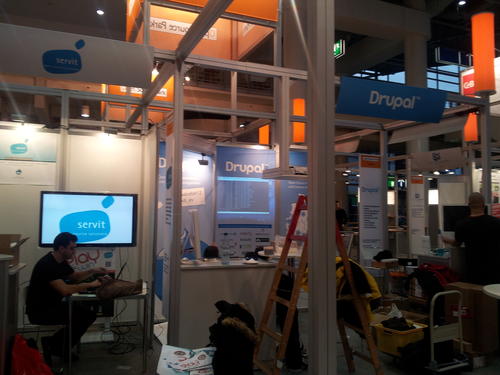 Servit had its booth within the Open Source Park, right next to the booth of the German Drupal Community. The friendly crew of Pluspol GmbH organized the Open Source Park and provided excellent support during the event. A big thank you to them!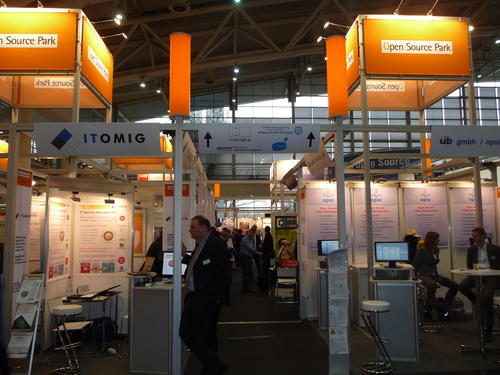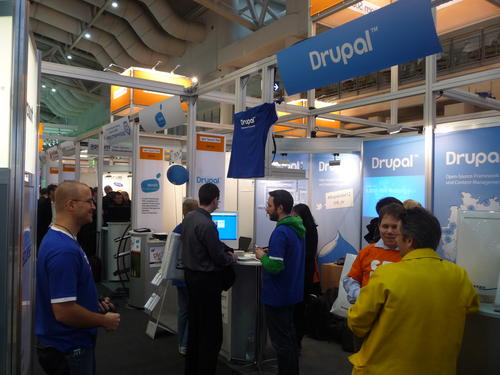 During the fair we got the chance to introduce our company and services to many interested visitors. While on Saturday the Open Source Park (and our booth) attracted mostly visitors from the broader public, the four days before we received many visits by business people and IT specialists.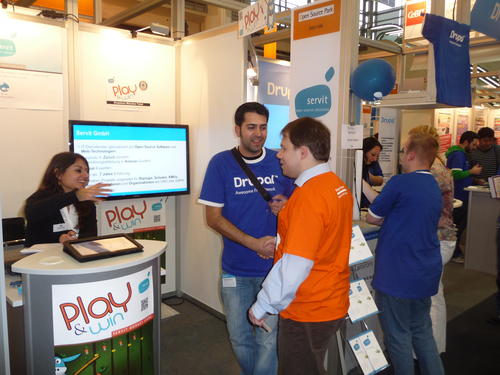 Of course our Donkey Game was a highlight as well. The game featured our capabilities and the possibilities in general that the web, HTML 5 and mobile devices offer. Players could register with their smart phones and would then join the game.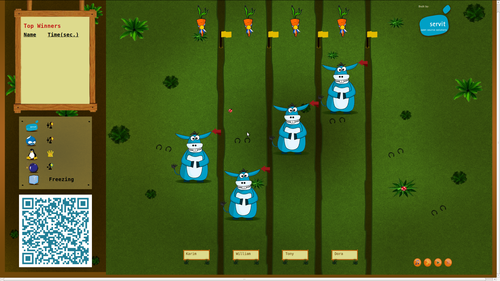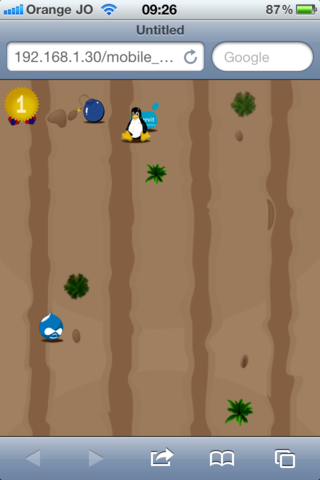 The goal was to get your donkey on the main screen to the carrot on top as fast as possible. To do that you needed to catch the right logos poping up on your phone screen. The game will soon be launched publicly, stay tuned!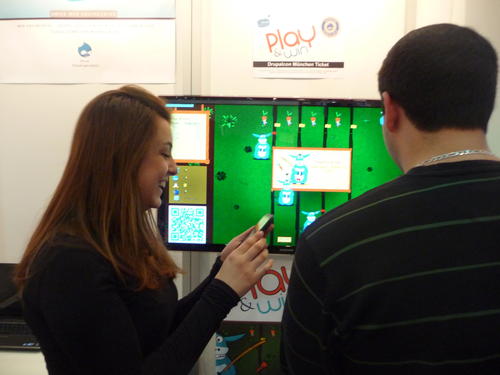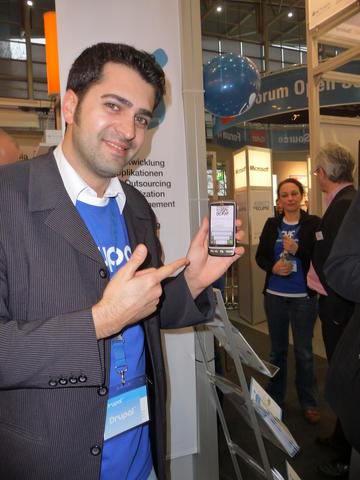 There was a though competition going among the players in order to win the 1st prize, a ticket for the Drupalcon Munich in August 2012.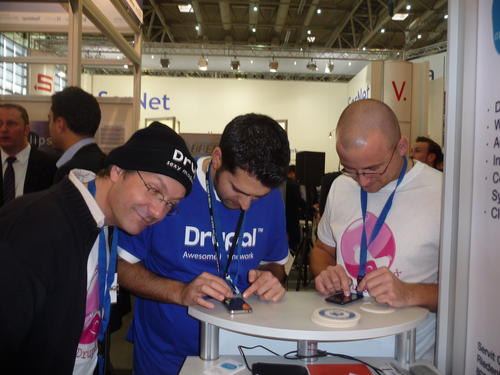 In the end Floh Klare aka "sirfichi" made it to the second place right after Asma, which luckily for him isn't eligible for the prize.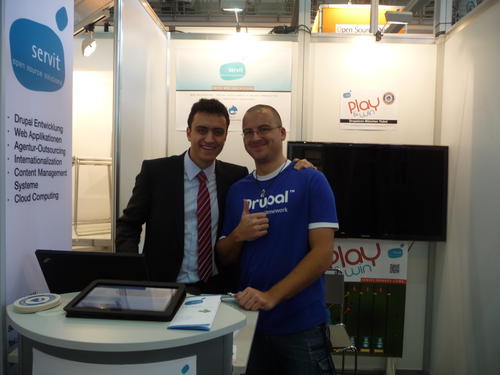 Congratulations Sirfichi!
We're happy to look back on a succesfull and exciting fair. A fair that allowed us to find new business contacts and opportunities as well as new friends.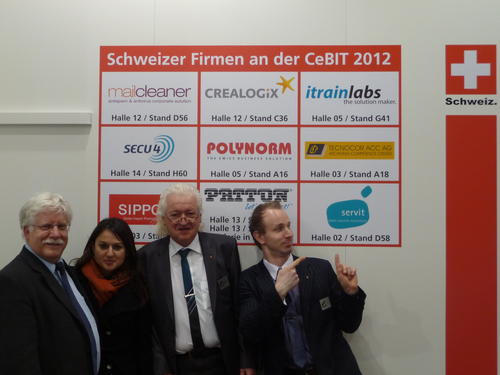 last edited: 28-03-2012