CiviCRM
Submitted by root on Mon, 2009-02-02 11:32
in
Image: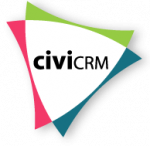 CiviCRM is the first open source and freely downloadable constituent relationship management solution. CiviCRM is web-based, open source, internationalized, and designed specifically to meet the needs of advocacy, non-profit and non-governmental groups. With this CRM (Customer Relationship Management) System you are able to connect, communicate and activate your supporters, constituents and customers. CiviCRM is not a standalone application but it is available as a module for
Drupal
or as a plugin for
Joomla
. It is fully integrated in both of these content management systems and allows you to harness the power of a CMS and a CRM in one. CiviCRM offers following optional components:
CiviCONTRIBUTE
Online fundraising and donor management.
CiviEVENT
Online event registration and participant tracking.
CiviMEMBER
Online signup and membership management.
CiviMAIL
Personalized email blasts and newsletters.
last edited: 25-03-2010